Readers like you help support XDA Developers. When you make a purchase using links on our site, we may earn an affiliate commission. Read More.
Quick Links
Dell's UltraSharp lineup offers some of the best monitors you can buy today. The UltraSharp U2723QE, for example, launched in the first half of 2022, was one of the world's first monitors featuring IPS Black technology, boosting color and contrast beyond standard IPS fare.
It got to our review docket a bit late, but it's a great monitor that can cater to a wide audience of professionals and creators who can take advantage of the high-end features. Joining the premium panel is a slim, contemporary design, a generous selection of ports, and many features that can boost productivity and help with collaboration. The U2723QE doesn't exactly come cheap — especially when it's not available at a discount — but it could be your next monitor.
About this review: XDA purchased a review unit of the UltraSharp U2723QE monitor. Dell had no input on the contents of this article.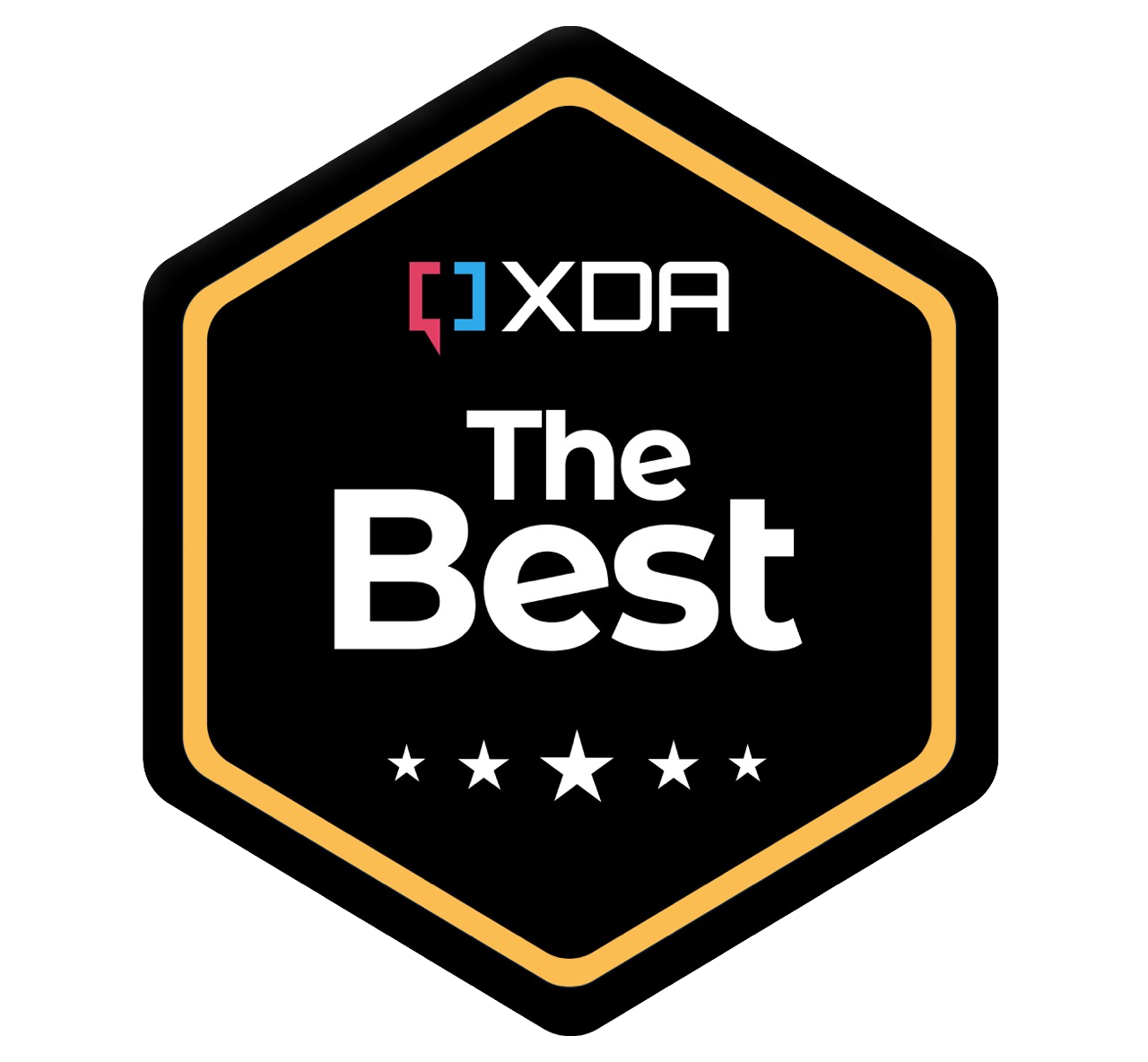 Dell U2723QE UltraSharp 4K USB-C Hub Monitor
Even better now that prices are dropping
Those in search of a 27-inch 4K monitor should consider the UltraSharp U2723QE. It has accurate color reproduction across gamuts, deep contrast thanks to the IPS Black panel, and professional tools for multi-platform users.
Resolution

3840x2160 (UHD)

Ports

HDMI, Two DisplayPort (up/down), two USB-C (down), USB-C (up), five USB-A 3.2 (Gen 2), RJ45 Ethernet, 3.5mm audio

Display Technology

IPS Black

Screen Brightness

400 nits

Display Weight

14.64 pounds (6.64kg)

Mounting Options

VESA 100mm x 100mm

Response Time

5ms (GtG) Fast, 8ms (GtG) Normal

Adjustment

Height, tilt, swivel, pivot
Pros
So many ports with built-in collaboration tools and KVM switch
IPS Black panel boosts contrast
Accurate sRGB, AdobeRGB, DCI-P3, and Rec. 709 color reproduction
Slim and modern design
RJ45 Ethernet supports PXE Boot, Wake-on-LAN, and MAC Address passthrough
Cons
Plastic stand's durability is questionable in the long run
No built-in webcam at this price
27 inches might be on the small side for frequent collaborators
Pricing and availability
Dell's UltraSharp U2723QE launched in the first half of 2022 and has since seen prices fluctuate between about $500 and $700. At the time of writing, it's available for $630 at Dell's official website, $520 at Amazon, and about $574 at B&H.
The low pricing makes Amazon the best place to shop for most people, though those collecting Dell Rewards will likely want to put the order in at the official Dell website. With Amazon holding multiple deals events per year, you might find a steal on this monitor. The previous lowest price at Amazon was $498.
Design and features
Clean and modern monitor packed with professional features
While unboxing the U2723QE, I was surprised at how slim and light the panel and casing were without the stand attached. The primarily plastic construction no doubt helps keep it less than 10 pounds, but overall, the monitor is pleasantly slim at just 2.14 inches (54mm) without the stand attached. It can be VESA mounted (100mm x 100mm), but I used the regular stand for review purposes.
The base of the stand is plenty sturdy, made from a mix of plastic and metal. The upright portion of the stand seems to be made entirely of plastic, and there's some wiggle when adjusting ergonomics. I might be a bit concerned about longevity here if I were an everyday collaborator moving things around, but for regular use, it should be no problem.
I love having the ability to adjust a monitor to fit my desk and chair, and Dell's U2723QE delivers. The monitor's bottom edge can drop to as low as about 1.5 inches or as high as about 7.5 inches. No riser is required for my desk, and as a taller person, it's rarer than you'd think. The screen can also tilt forward and back, it can swivel back and forth, and it can pivot for landscape or portrait orientations.
Cable management is handled with a cutout in the upright portion of the base. It keeps them collected in one spot, though the sheer amount of ports on offer here will undoubtedly have you running cables on their own, but it's a good problem to have if you employ many different accessories in your workflow.
The U2723QE has 13 total ports, as well as two lock slots to protect the panel and stand. Running left to right is the AC power connector (the power supply is built into the monitor so you don't have to deal with a large power brick), HDMI 2.0, DisplayPort 1.4, USB-C 3.2 Gen 2 (upstream with DSC and 90W power deliver), DisplayPort (downstream), 3.5mm audio, USB-C 3.2 Gen 2 (upstream with data only for KVM switch), four USB-A 3.2 Gen 2 (downstream), RJ45 Ethernet (with Mac Address pass-through, PXE Boot, and Wake-on-LAN capabilities), another USB-A 3.2 Gen 2 (downstream with charging), and finally one more USB-C 3.2 Gen 2 downstream port with 15W charging.
Why so many ports on a monitor? It's all about maximizing productivity. The built-in hub can, in many cases, remove the need for a high-performance docking station. I can plug my laptop straight into the monitor with the main upstream USB-C port, and it'll remain charged thanks to the 90W of available power back to the host. I have access to five USB-A ports and RJ45 Ethernet, and I can even connect two computers at once to the monitor or daisy-chain a couple of 4K monitors together with Display Stream Compression (DSC) tech.
The UltraSharp U2723QE is a powerful and modern monitor that can accommodate multi-platform users and collaborators.
The U2723QE's Keyboard-Video-Mouse (KVM) switch allows you to easily use the same controls across connected computers, and the Picture-in-Picture (PiP) and Picture-by-Picture (PbP) features allow you to view two inputs simultaneously. You might want to opt for a larger panel if the PbP feature is something you often use with your colleagues, but I had no problems working solo across computers with a split down the middle of the 27-inch screen.
You can set all of this up with nothing more than the monitor's onboard controls, but Dell's Display Manager software is also available to download. It's a way to navigate the monitor's controls and options without using the built-in joystick, plus it adds pre-configured window arrangements for quick snapping.
Overall, the UltraSharp U2723QE is a powerful and modern monitor that can accommodate multi-platform users and collaborators. However, it's not perfect. The 27-inch panel is on the small side if you're a frequent collaborator. Something like HP's E45c G5, which I reviewed favorably, is a better fit if you'd like to sacrifice less screen space when multiple computers are connected. Still, there are plenty of other great monitors available between 27–45 inches, and the U2723QE sits in a nice sweet spot and won't take up too much room on your desk. Having a quality webcam built into the monitor would help justify the price, and I also wish the port bank had a cover I could snap on to cover some of the cable clutter at the plugin point.
Interface and menu
Straightforward joystick control
The UltraSharp U2723QE is controlled primarily with a joystick that lives on the back edge of the monitor casing. Hitting it once brings up a quick menu where you can change inputs, adjust brightness and contrast, swap color presets, swap USB controls for KVM, and enable or disable the PbP and PiP modes.
One addition I love is the ability to change the monitor's OSD shortcut controls. With the right tweaks, you can stay mostly on the OSD menu's surface level, saving time in the process. When you do go all the way in, however, you'll get more control over the display with sharpness and response time settings, HDR and MST toggles, and USB-C priorities.
Other extras I don't often see but are appreciated include the ability to change the menu's transparency, lock the menu to on, and change the menu timeout length.
Picture quality
Accurate color reproduction and deep contrast
When it launched in 2022, the UltraSharp U2723QE was one of the few monitors to offer LG's IPS Black technology. The tech is not as rare as it once was, but it remains a noticeable step up from standard IPS. Whereas most IPS panels have a 1000:1 contrast ratio, IPS Black doubles it to a 2000:1 ratio for deeper blacks. It also manages to keep colors looking closer to the original even when viewing the monitor from an aggressive angle, which is extra important in a monitor with such powerful collaboration tools.
VESA DisplayHDR 400 certification adds some support for HDR content, but don't expect an HDR powerhouse as it caps out at about 400 nits brightness. The panel can produce 1.07 billion colors, and it comes with calibrated color right from the factory. In my testing with a SpyderX Pro colorimeter, the UltraSharp U2723QE managed 100% sRGB, 89% AdobeRGB, 98% DCI-P3, and 390 nits brightness. I didn't have the proper tool to test, but Dell also claims 100% Rec. 709 reproduction.
I had no problems working in a well-lit room thanks to the elevated maximum brightness and anti-glare finish. Dell's ComfortView tech comes baked in, filtering out some blue light and overall making the monitor easier on the eyes. The monitor's brightness also drops as low as 35 nits, which will keep it from searing your retinae when working after hours.
These specs all come together under a 4K resolution at 27 inches, working out to just a hair more than 163 pixels per inch. The monitor is plenty crisp, and I was able to comfortably scale down the OS to fit more on my screen without losing legibility. It tops out at just a 60Hz refresh rate, but that's largely the norm for productivity and professional monitors. The best 4K gaming monitors have a different set of features and are geared toward having fun, whereas the U2723QE is made for collaboration and productivity.
That didn't stop me from enjoying Starfield on the monitor, which presented a very appealing picture despite not being made for gaming. If you're a casual gamer who just wants to have a bit of fun in the evenings, the U2723QE will be able to handle it as long as your expectations aren't too high. This is a high-end 4K monitor made for professional work, and that should be its primary purpose.
Should you buy the Dell UltraSharp U2723QE?
You should buy the Dell UltraSharp U2723QE if:
You're a professional in search of a 27-inch 4K display
You need accurate color reproduction across multiple gamuts
You often collaborate with colleagues or use multiple computers at the same station
You have between $500 and $650 to spend on a monitor
You should not buy the Dell UltraSharp U2723QE if:
You'd like a monitor that is also designed for gaming
You'd like a monitor with a curve
You need something larger than 27 inches
You're shopping on a tight budget
Dell's UltraSharp U2723QE is an outstanding 4K monitor that can accommodate a busy professional workflow. It has powerful collaboration tools that allow you to connect multiple PCs simultaneously, it has USB-C connectivity and a hub with plenty of ports (including RJ45 Ethernet with remote management), and, perhaps most importantly, it has a 4K IPS Black panel with accurate color reproduction for specialized tasks. It's one of the best USB-C monitors I've tested.
Dell's UltraSharp U2723QE is an easy recommendation for busy professionals who require accurate color, deep contrast, and plenty of connectivity options.
But it's not entirely perfect. It's a bit on the small side for productivity, it has a low refresh rate, and it could've used a webcam to justify the price. However, If you're in search of a 27-inch 4K monitor and don't plan on any heavy gaming, the Dell UltraSharp U2723QE is an easy recommendation. Its color reproduction allows it to be used for creative and design work, the wide selection of ports makes it easy to connect most of your accessories without an extra docking station, and the modern design with silver finish will fit most styles.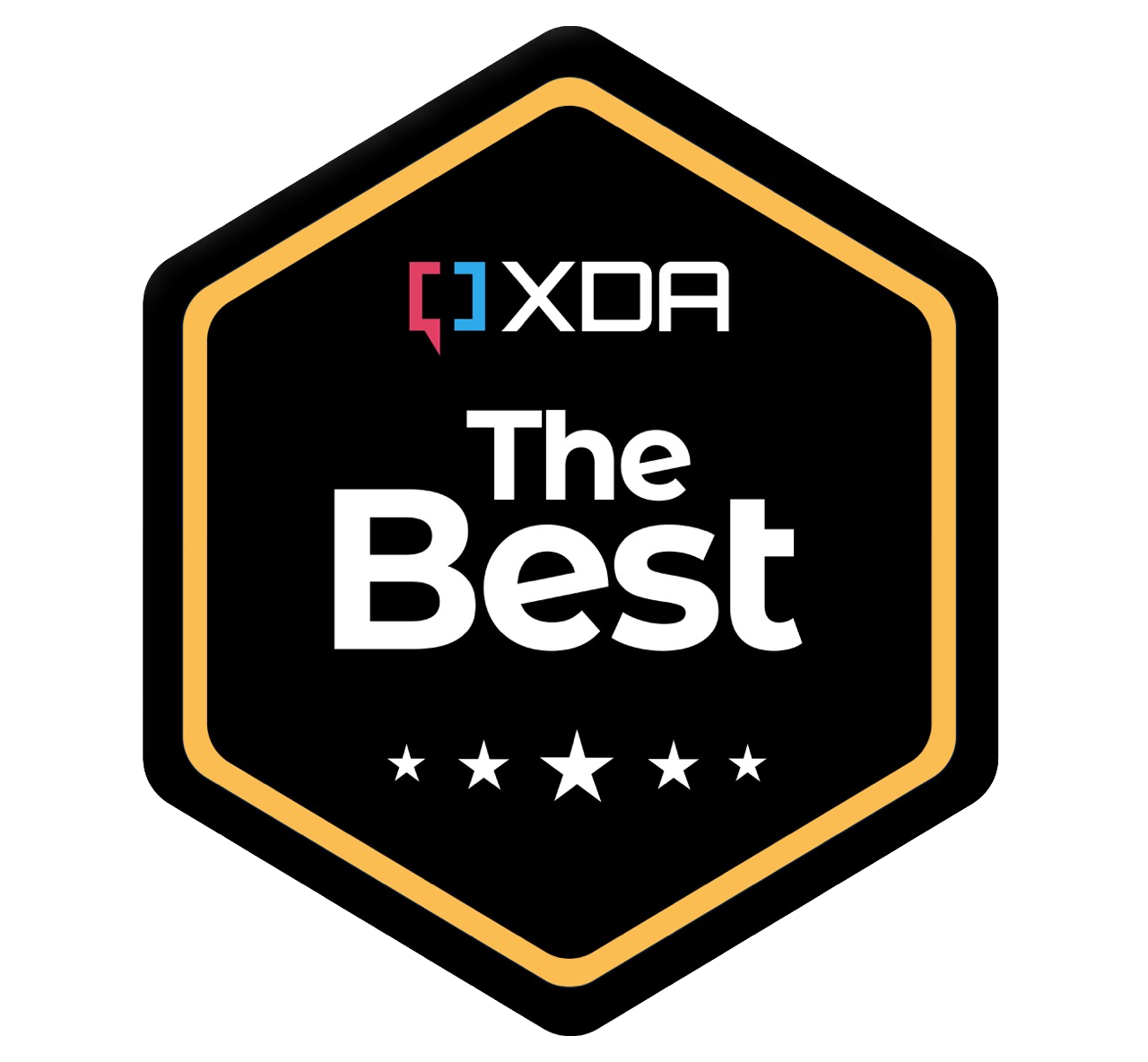 Dell U2723QE UltraSharp 4K USB-C Hub Monitor
4K monitor for professionals
Dell's UltraSharp U2723QE is a high-end 4K monitor designed for professionals who work across platforms and who collaborate with colleagues. The price keeps dropping as it ages, making it a better deal than ever.