Readers like you help support XDA Developers. When you make a purchase using links on our site, we may earn an affiliate commission. Read More.
Quick Links
The Google Pixel Fold, perhaps the most anticipated piece of hardware from Google in a long time, is finally here. While the recently released Pixel Tablet has been another device that's garnered a fair bit of excitement, it's this foldable that's gotten tech fans in a frenzy. Sure, folding a functioning display in half is really cool, but it's also the first in this growing category from Google, with the hope it would bring fan-favorite software, a different shape, and Pixel's photography prowess into the space.
And, wouldn't you know it, Google pulled off a win with its first foldable phone. The Pixel Fold is wider and more compact than its main North American competitor, the Samsung Galaxy Z Fold 4, which makes the device more pocketable. Then, of course, the camera experience is as you'd expect from any phone with the Pixel moniker. Tie that with Google's Android skin, and it turns out that you get a pretty great foldable all around. However, it isn't perfect. Sure it wins in a lot of areas, but those are the places where it could see the most improvements in the next generation.
About this review: Google sent us the Pixel Fold and a case for the purposes of this review and didn't have input into its contents.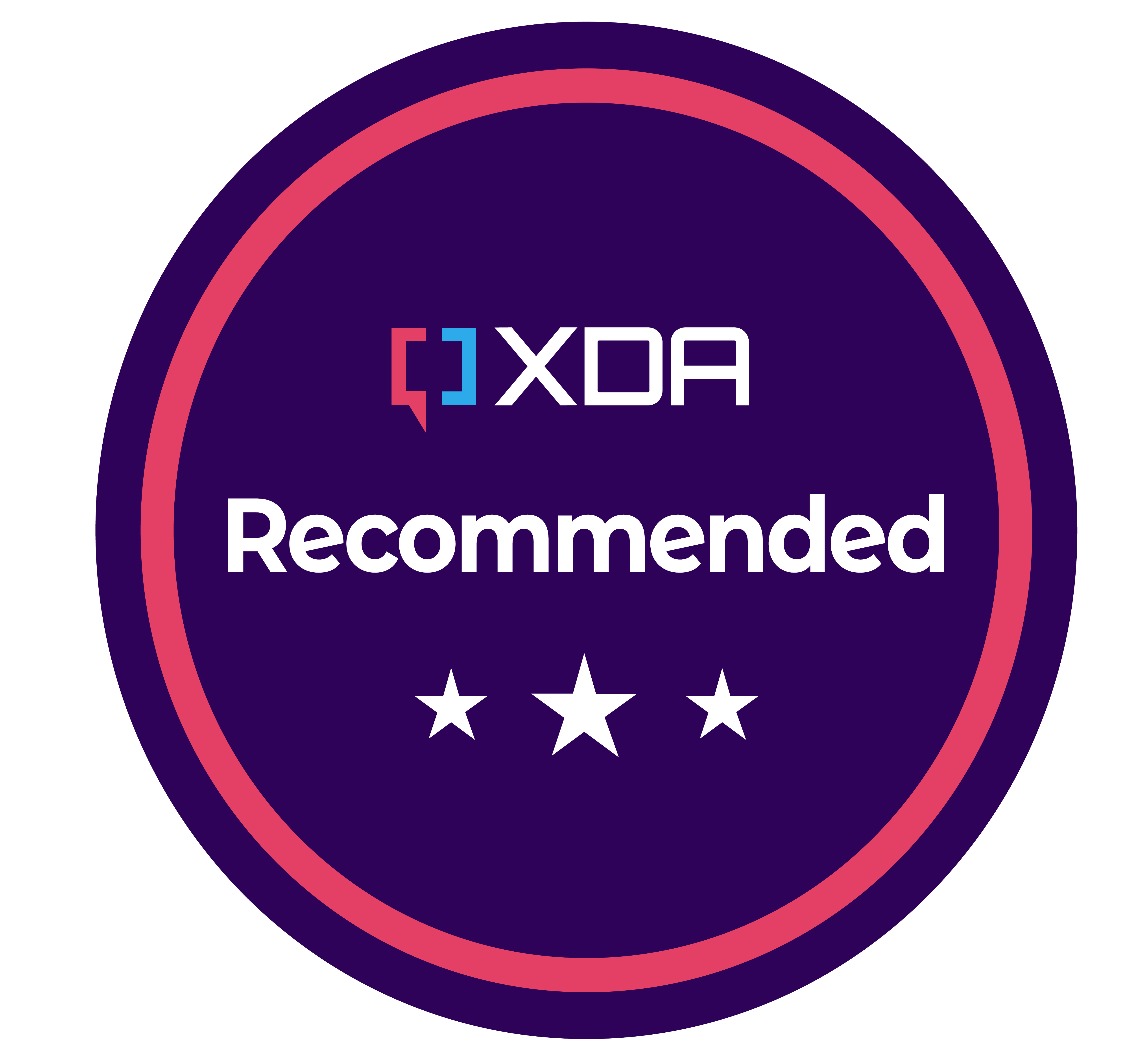 The Google Pixel Fold is a feature-rich device with a relatively compact form factor, flagship hardware, impressive cameras, and a phenomenal software experience. It's a great first attempt for a foldable.
SoC

Tensor G2 with Titan M2 co-processor

Display

Cover: 5.8-inch 2092x1080p OLED @120Hz Internal: 7.6-inch 2208x1840p OLED @120Hz

Storage

256/512GB UFS 3.1

Ports

USB Type-C 3.2 Gen 2

Front camera

9.5MP f/2.2 outer dual PD selfie camera with fixed focus, 8MP f/2.0 inner selfie camera with fixed focus

Connectivity

5G (mmWave+sub 6), Wi-Fi 6E, Bluetooth 5.2, NFC, UWB

Dimensions

Folded: 5.5x3.1x0.5 inches (139.7x79.5x12.1mm), Unfolded: 5.5x6.2x0.2 inches (139.7x158.8x5.8mm)

Colors

Obsidian, Porcelain

Security

Side-mounted fingerprint sensor, Face Unlock

Material

Gorilla Glass Victus cover glass and back, aluminum frame, stainless steel hinge
Pros
Fantastic size in any shape
Best photography experience in a foldable
Useful multitasking features
Excellent hardware
Cons
Android still needs some improvements for larger screens
Many third-party apps aren't optimized
Battery life is just OK
Google Pixel Fold: Pricing and availability
Google officially unveiled the Pixel Fold at its I/O developer conference on May 10, 2023. The phone comes in two colors, Obsidian and Porcelain, and with either 256GB or 512GB of UFS 3.1 internal storage. However, if you choose the Porcelain color option, you will only have the 256GB storage option. Regardless of which color or storage capacity you choose, the phone will come with 12GB of LPDDR5 and a Google Tensor G2 processor.
As for pricing, you're looking at $1,799 for 256GB or $1,919 for the 512GB variant. There are various Pixel Fold deals going on during the initial launch phase through retailers like Amazon and through Google, but you can also find the phone with most of the major U.S. carriers. AT&T is selling the phone at half-off without a trade-in and Verizon is offering discounts too. T-Mobile has yet to announce its retail plans for the device.
Design and hardware
Perfectly proportioned
While it's understandable to have trepidation with new hardware from Google due to some issues on previous devices, the Pixel Fold feels well-thought-out, from the materials to its dimensions. I've owned every Samsung Galaxy Z Fold since the second model, and though I enjoy the Z Fold 4's general form factor, it's thick, heavy, and the narrow cover display is a bit too compact. That's why I love that Google chose a design that's closer in shape to a passport, much like the Oppo Find N.
While the Pixel Fold and Z Fold 4 measure 7.6 inches diagonally when fully opened, the Pixel is both shorter and wider than the Z Fold 4 when closed for an experience that's more in line with a typical slab phone. While I like being able to easily reach the far side of the screen on Samsung's foldable, the display feels more cramped. If it were as wide as the Pixel Fold, it wouldn't be as comfortable to use because it's also thicker — like, a lot. The Pixel Fold is 0.5 inches thick when closed vs the Z Fold 4, which is 0.6 inches at the hinge.
The thinness also comes in handy when fitting it with any of the excellent Pixel Fold cases that are already available. The official Google case is quite nice in hand, but I really like the retro style that Casetify offers with one of its cases.
3 Images
Google went with Corning Gorilla Glass Victus to protect the cover display and back of the phone with polished aluminum rails and a polished stainless steel hinge. These choices, combined with the 4,821mAh battery, make for a heavy phone at 283g. For comparison, the Google Pixel 7 Pro comes in at 212g, and the Galaxy Z Fold 4 is 263g, making the Pixel Fold one of the heaviest phones out there. But because it is so compact in its footprint, the weight feels balanced. And it feels sturdy, especially with the IPX8 water resistance rating.
There's also been a fair amount of questions about whether the Pixel Fold unfolds flat or not, and in my experience, the phone does indeed open up flat via the "multi-alloy steel construction, custom dual-axis, quad-cam synchronized mechanism." That's a lot of words to describe a hinge, but all I know is they come together to provide a smooth feeling when opening and closing the phone. It also allows the Pixel Fold to stay open at nearly any angle from 0 to 180 degrees.
What's also quite nice is that when closed, there is virtually zero space between the two halves. If you get the phone at just the right angle and squint, you can see a sliver of light coming through, but it's significantly less noticeable than on the Galaxy Z Fold 4.
When comparing the physicality of the Pixel Fold to the Z Fold 4 and other options like the Tecno Phantom V Fold, Google has produced the thinnest folding phone available in the U.S. Its size not only makes it easier to use when closed but it feels even better when open.
Elsewhere, the buttons and ports are pretty standard. There's no headphone jack, no expandable storage in the SIM tray, USB-C, and dual speakers on the top and bottom of the phone. On the right side of the phone is the volume rocker with the power button above that also houses the capacitive fingerprint reader. While I don't mind the integrated biometric reader in the power button, I kind of wish there was an in-display scanner, especially on the cover display.
Finally, we've come to the speakers. I wouldn't say the audio is markedly bad or good. didn't notice much distortion at high volumes, but it also doesn't get overly loud, and the bass is lacking. I typically left the volume at about 75% most of the time since it would be too quiet if it was any lower. Google did enable spatial audio on the Pixel Fold that works with specific apps and earbuds to bring a better listening experience.
Display
You win some, you lose some
For the displays, Google went with an FHD+ 5.8-inch OLED panel with up to 120Hz refresh rate, bringing a 17.4:9 aspect ratio. This panel is rated at up to 1,200 nits for HDR and up to 1,550 nits at peak brightness. For comparison, it was visible in the direct summer sun, but it didn't seem as easy to view as the display on my Samsung Galaxy S23 Ultra, which is rated for 1,750 nits peak brightness. Google skipped using exaggerated curves for the cover display, making getting a good screen protector much easier.
This is the phone I've been wanting since I first got my Samsung Galaxy Z Fold 2.
Moving to the main inner display, we get a 7.6-inch OLED panel with HDR support. While it has a slightly lower pixel count at 380 PPI compared to the 408 PPI found on the cover display, it still supports up to 120Hz refresh rate. The large screen is rated at up to 1,000 nits (HDR) and up to 1,450 nits (peak brightness). My experience in direct sunlight was essentially the same as with the outer screen.
In real-world use, both are great to look at. The OLED panels mean you get great colors and accurate blacks, and the 120Hz refresh rate provides smooth scrolling. But unlike some other best phones that offer high refresh rate displays, there isn't a toggle to force 120Hz at all times. You can set it to either 60Hz or automatic switching. In my testing, when the toggle was enabled, the phone stayed at 120Hz all the time and didn't drop to the less desirable but battery-efficient 60Hz.
If there's one thing fans have craved from foldable phones since their inception, it's a perfectly smooth inner display. While that hasn't quite been achieved by even the best foldable phones yet, Google has done a fine job of minimizing the crease. Don't get me wrong, it's there, but it isn't overly exaggerated and is in line with what Samsung is offering, if not less.
Both displays have a fair amount of bezel around each, but neither looks terrible. My only issue with the bezel around the cover display is that the glass meets the hinge at a 90-degree angle, whereas the opposite side has curved corners. The hinge side bezel seems more pronounced and noticeable since it doesn't match the physical shape of the phone. The inner display bezel is a bit thicker, but I quickly forgot it was there and appreciated it giving me a place to put my thumbs.
Performance and battery life
Everything you'd expect
There shouldn't be any surprises in the performance department for the Pixel Fold, which uses Google's custom Tensor G2. However, I have been unable to confirm if it is the same one in the Pixel 7 and 7 Pro or the seemingly newer version in the Pixel 7a. Regardless, the Pixel Fold performed well, handling daily tasks without issue and even tackling some gaming with relative ease. However, it wasn't all smooth sailing.
Here are some screenshots from Geekbench 6 comparing it to the Pixel 7 Pro and Pixel 7a. Please keep in mind that while synthetic benchmarks can provide insight into how a phone could perform, it isn't going to be accurate to your actual usage.
3 Images
The Tensor G2 has been known to have some thermal issues, and that continues here. The Pixel Fold would frequently feel quite warm during use, and not just when gaming or streaming. Even after just browsing the internet, the back of the phone felt warmer than what I would experience using the S23 Ultra or Z Fold 4. If I were using the phone in warmer environments, it would get so warm that I'd get performance hiccups and even app restrictions.
Whether the thermal issues were due to a power draw or just poor heat management, the battery life on the Pixel Fold was just OK. Google rates it beyond 24 hours for typical use and up to 72 hours with Extreme Battery Saver mode on. You could get a full day of use based on your usage and settings, but it's more likely to get 12–18 hours of use between charging sessions.
As for charging, the Pixel Fold supports 30W wired and 7.5W Qi wireless charging. Of course, there's nothing more than a USB-C to USB-C cable in the box for powering up, but there are plenty of great Pixel Fold charging accessories available. 30W wired is alright, but with such a large battery cell and less-than-stellar battery life, it's going to take a while to recharge an empty Pixel Fold. And compared to that, the 7.5W wireless charging is abysmally slow.
Software
Android is getting there but not yet
If you've used any Google Pixel running Android 13, then you will be right at home on the Pixel Fold. The clean look and helpful Pixel-specific features like Call Screen, Recorder, and more are all here. The experience doesn't differ much at all on the Pixel Fold, but that's not necessarily a bad thing since Pixel software is clean and efficient. However, there is plenty of room for improvement, and it pales in comparison to what Samsung has done with its One UI on its foldable flagships.
Google brought native split-screen support to Android a few versions back, and it worked fine on regular slab phones. However, a large format foldable like the Pixel Fold or Galaxy Z Fold 4 begs for more due to the larger internal display. When you run two apps at a time on the main Pixel Fold display, they default to being side-by-side, which is fine most of the time, But unlike on Samsung's book-style foldable, you can't just tap the handle in between the apps and position them top to bottom; you have to rotate the phone physically.
2 Images
While that isn't a major issue, it is a bit annoying. But what is more frustrating is that you're limited to two apps running at once (the Galaxy Z Fold 4 can technically handle five on the inner display). YouTube's floating window will work on the Pixel Fold, but not if you have two apps running side-by-side. Instead, it just plays the audio with no video window.
Another software feature that I want on the Pixel Fold — and all Pixel phones really — is a side panel. Many phones have started implementing this slide-out panel that hides when you don't need it and appears with a single swipe. You can select frequently used apps, and when selecting one of those apps, it opens in a pop-out window. I find myself missing it when using the Pixel Fold.
Google instead added a Taskbar at the bottom of the inner display. It's quite handy as a way to quickly open an app without leaving the screen you're on. You slowly swipe up from the bottom of the screen, and then either find an app in your existing folders or open the app drawer. Press and hold on an app, and you can drag it around to see how it'll look next to an already-running app. It doesn't offer the same floating window feature that other phones do, but it's better than nothing.
The Pixel Fold's software does allow you to resume using a pair of apps by swiping up from the bottom, which is a nice touch, but closing your phone and reopening it makes them vanish Also, unlike Samsung, you can't save an app pair that you frequently use.
2 Images
Speaking of closing your phone, the Pixel Fold does offer some continuity between the two displays. If you are using an app on the cover display and open the phone, you'll be taken right to that app and vice versa. There are some intricacies to this since it doesn't apply to app pairs; you can only have one app showing on the cover display at a time.
Apps are another area that still needs work. While Google has done a fine job of optimizing around 39 first and third-party apps to take advantage of the larger display, that's only a drop in the bucket compared to the actual number of apps available. Since the Pixel Fold opens into landscape by default and most apps are designed for portrait, you will need to rotate your phone. However, you can double-tap on the empty space beside an app in landscape mode to shift the app to one side or the other if you prefer.
Cameras
Best in any foldable
Would you be surprised if I told you the cameras in the Google Pixel Fold were good? I didn't think so. Google has been making some of the best smartphone cameras since it introduced the Pixel lineup back in 2016, and the Pixel Fold continues that tradition.
Let's get the hardware specs out of the way up front. You get a 9.5MP f/2.2 dual PD in a centered hole-punch cutout in the cover screen. Around the back, there's a triple camera setup with a 48MP f/1.7 PD main camera with OIS and CLAF; a 10.8MP f/2.2 ultra-wide camera with a 121.1-degree field of view with lens correction; and a 10.8MP f/3.05 telephoto camera with 5x optical zoom and 20x Super Res Zoom support.
Opening up the phone, we find the 8MP f/2.0 selfie shooter nestled in the bezel at the top. It's different than what any Pixel phone has had before, but much of the experience and results on the Pixel Fold are very much in line with what we found in our Pixel 7 Pro camera evaluation.
Google has been making some of the best smartphone cameras, and the Pixel Fold continues that tradition.
The Fold's camera app is a Pixel-centric, minimalist approach to settings and modes, so you can take great photos easily. The photos are consistent and generally pleasing in any situation. I do feel that Google's processing has gotten a bit bland and leans a bit dim, but this could be because I've spent much of my time using the Samsung Galaxy S23 Ultra, which takes more saturated photos.
When closed, the compact but wider cover display still allows for a full view of your subject. When you open the phone, you have a massive viewfinder to compose your shot better. But what makes taking photos with a foldable phone so great is that you essentially get a built-in stand to allow for perfectly steady photos. Although Google's software has been amazing at taking clear photos of moving objects for a while now, the added Unblur feature cleans up any hazy photos.
Here are some Pixel Fold photo samples:
Night Sight brings excellent performance in low-light situations. Being able to use the hinge as a stand for long-exposure astrophotography might be my favorite part of the camera experience.
Taking selfies is also better on a foldable than most other smartphones. It's not because they have better front-facing cameras. Rather, you can unfold the phone and use the cover display as the viewfinder and take advantage of the superior rear cameras. Here are some examples of photos taken using all the different lenses.
Google has also done a great job with portrait mode for years, so here are some examples of what to expect in that department with selfies:
With fixed zoom ranges of 2 and 5x, you can get quite good photos with the dedicated telephoto lens. You do get a digital zoom of up to 20x using Google Super Res Zoom, but at that distance, colors tend to blur together like a watercolor.
I took photos using the Pixel 7 Pro and the Samsung Galaxy Z Fold 4 to show how the Pixel Fold stacks up. As expected, it's on par with the 7 Pro but both phones beat out the Z Fold 4 in most scenarios.
From left: Google Pixel Fold, Pixel 7 Pro, Samsung Galaxy Z Fold 4.
Below are some comparisons in regard to the zoom functionality at 1x, 2x, 5x, 10x, and 20x.
From left: Pixel Fold, Pixel 7 Pro, and Galaxy Z Fold 4.